All of your subscription reporting in one place.
Absolutely accurate, real-time subscription reporting and analytics — completely free forever.
Used by subscription companies who care about knowing the truth about their business in real time
Secure and GDPR Compliant
Absolutely accurate
Share your metrics anywhere
Five minute integration (for real)
Works effortlessly with these platforms
You should always be able to go deeper and deeper on why you're growing (or not)
Segment
Uncover where your growth comes from.
We enriched your data with Full Contact and Clearbit to help you discover which customer segments are driving and detracting from subscription growth. You can slice and dice your data by gender, location, usage, and up to 107 other pre-built segments - all for free.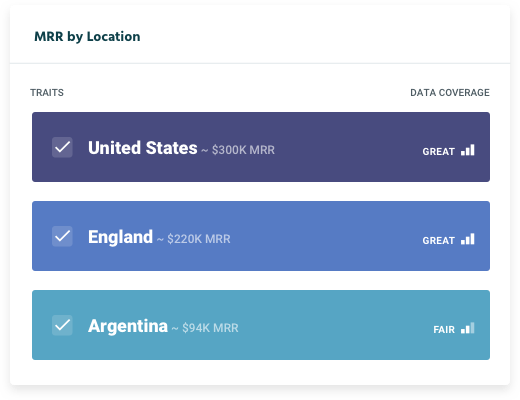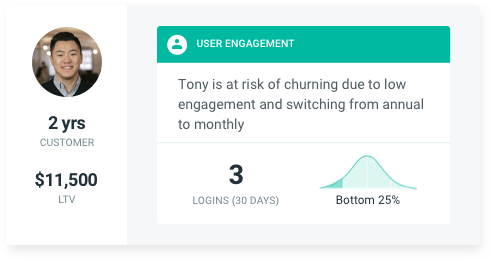 Your foundational subscription reporting should be absolutely accurate and in real time.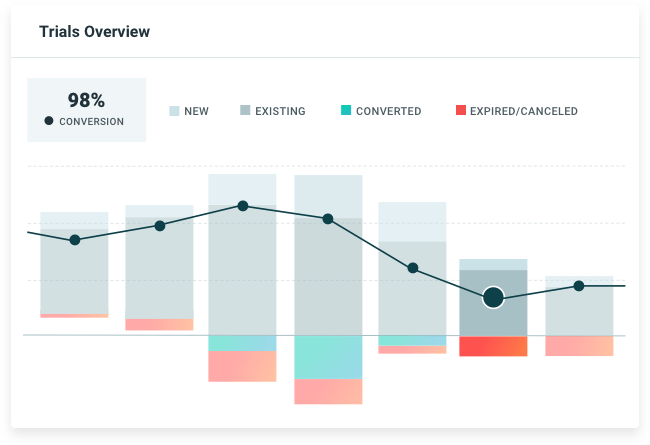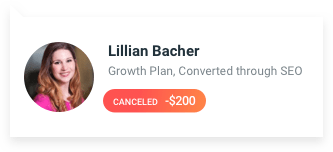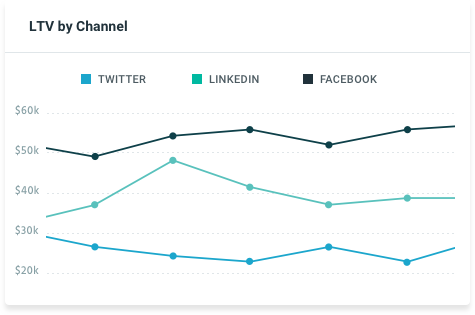 Acquisition
Track your trials and attribution.
Proper Growth requires understanding how your prospects became customers and connecting that data through the entire customer lifecycle.
Revenue
You should always trust your financial reporting.
Even if you already have reporting setup, we bet it's not accurate, because precision is difficult. We took care of all the edge cases for you. Get a high-level view or dig deeper to see trends from new customers, existing customers, upgrades, downgrades, and churn.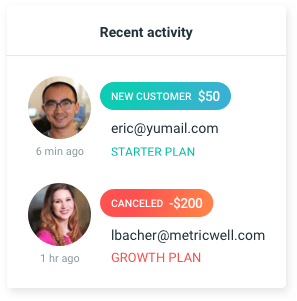 Retention
Track your churn and cohorts to improve your retention.
Sustain growth by keeping your customers. With ProfitWell you can track revenue retention, MRR churn, and delinquent churn. Cohort reports help you visualize how revenue and customers stay over time.
Engagement
Know who's going to convert or churn before they do.
Product isn't features. It's a pattern of usage that gets your customers to value. Understand the relationship you have with every single customer, including shifts in usage across gender, location, and any other segment.
We've done all the hard calculations, so you can send your data anywhere.
Access
Take your metrics pretty much anywhere.
Using our native integrations or our Metrics API, ProfitWell allows you to enrich any other tools you're using with all of the data we've calculated - from customer plans and LTV to prospect usage levels and engagement.
Ready for accurate, real-time subscription reporting?
Check out ProfitWell Metrics.