All of your subscription reporting in one place
Real-time subscription analytics, right out of the box — completely free.
Helping 30,000+ companies understand and grow their subscription businesses
Reliable
Revenue reporting without the headaches
Avoid the pain of data cleanups and manual calculations. See real-time, precisely calculated subscription metrics at a glance: new sales, churn, expansion revenue, conversion rates, and more.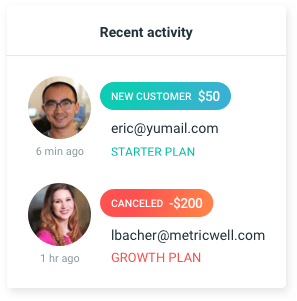 Secure and GDPR Compliant
Absolutely accurate
Share your metrics anywhere
Integrate with your payment stack in minutes
ProfitWell Metrics connects easily (and for free) to these billing systems:
Analyze lifecycles to acquire and retain more customers
Acquisition
Know where your growth is coming from
Understand how your prospects became customers and follow their growth through the entire customer lifecycle.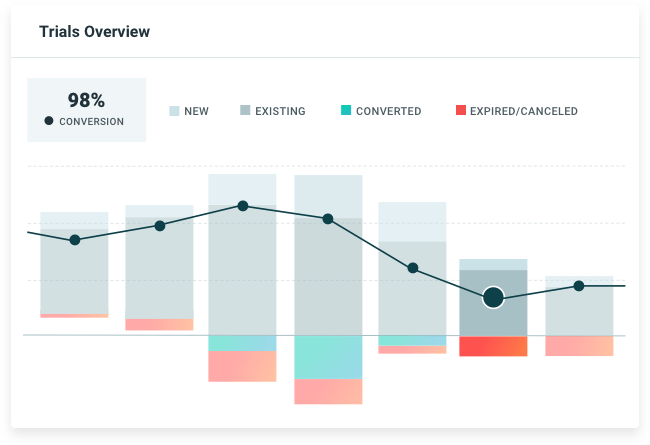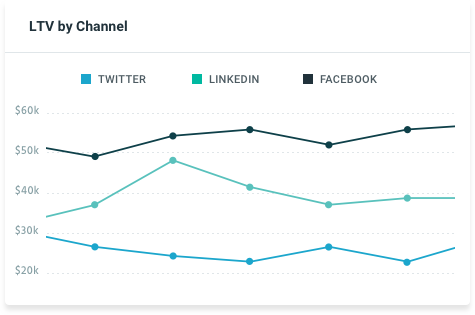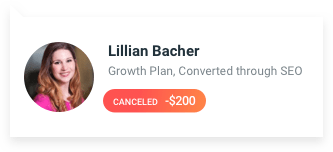 Retention
Dig into cohorts and unit economics
Track customer retention, MRR churn, and expansion revenue. Visualize how revenue and customers trend over time.
Engagement
Act on the health of your customers
Focus your retention efforts where they matter most, by using product usage data to identify churn risks.
Access
Import data, export insights
Use our API or native integrations to share your cleaned up and calculated data with other tools, like your CRM, marketing automation engine, or customer support platform.
Ready for accurate, real-time subscription reporting?
Check out ProfitWell Metrics.